Marriage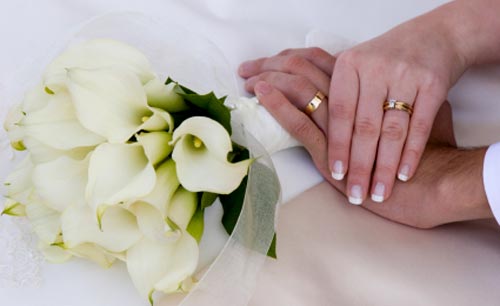 Congratulations!  You're engaged to be married!
If you are looking at having your ceremony at Our Lady of the Pines, please contact Father Brad first, [email protected], along with a copy to Jennifer Brummel ([email protected]) to set-up your Get to Know You Session. Our Lady of the Pines recommends contacting the Parish Office at least 12 months prior to the desired intended date of marriage. Our Lady of the Pines parish staff will help guide you through this joyful journey. During your months of preparation, you are not simply planning for an hour-long ceremony, but for a lifetime together filled with joy, happiness, challenges, surprises and love.

To continue with your journey, fill out the form below.
For questions, call the parish office 719-495-2351
 Marriage Preparation
Jennifer Brummel
[email protected]
Need a Declaration of Nullity?
This includes Nullity and Dissolution Cases.  Contact Fr. Brad Noonan by emailing him at
[email protected]
.